Stylish and modern like Chanel
Is there anyone who has not heard of the Chanel brand? chanel created a real revolution in the fashion world with its stylish and simple style of endless charm.
The perfume of this brand is still known as one of the best-selling perfumes in the world, Chanel, which has maintained its modern charm with creative advertisements and the use of celebrities in advertising campaigns.
Chanel brand has 120 perfume samples in its perfume and cologne category. chanel is an old perfume brand. The earliest examples of this brand date back to 1920.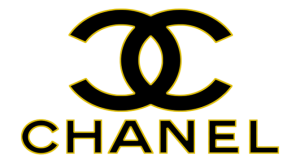 chanel also has a Guinness World Record
The ad, produced and published by Chanel in 2004 starring Nicole Kidman, virtually broke the cost of advertising. The three-minute clip, made by one of Australia's leading directors, cost $ 33 million, which a significant percentage of the budget was paid to Nicole Kidman.
Using the essential oils, Mandaliouf company produces its cologne with the closest scent to the original fragrance with its unique formulation and high concentration of aromatic oils, which causes it to spread its fragrance and long lasting. Also, considering the price of the currency, it costs significantly less than the original cologne.
Naturally, meanwhile, Chanel brand is also in the range of Mandaliouf products, and in the first step, Allure Homme Sport, Chanel Chance and Bleu De Chanel are in its product portfolio, and other lovely Chanels are in the next steps of Mandaliouf.
To find out what fragrance celebrities use
Try Mandaliouf's Chanels
Mandaliouf, Your Perfumer
Some celebrities who are fans of chanel products
Drew Barrymore

شنل چنس (Chanel chance)

anne hathaway

شنل چنس (Chanel chance)

Lindsay Lohan

بلو دِ شنل (Blue De Chanel)

Jeremy Renner

بلو دِ شنل (Blue De Chanel)

Cameron Diaz

Chanel No.5

Celine Dion

Chanel No.5